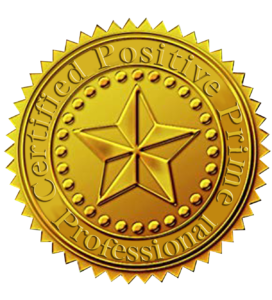 Positive Prime
A Personal Trainer for the Mind
"When the human brain is positive, you're 3x more creative, intelligence rises, and productivity rises by 31%."
~ Shawn Achor
New York Times bestselling author of "Before Happiness" and "The Happiness Advantage" and Harvard University happiness expert.
Positive Prime Offers Fun, "Bite-Sized" Personal Growth Lessons
Enjoy our convenient mobile app and benefit from user-friendly personal power videos featuring the collective wisdom of the world's greatest transformational teachers!
Positive Prime takes the work out of Self-Work!
Positive Self-talk >> Empowering Thought Habits>> A More Satisfying Life!
Positive Prime is a revolutionary, fun new way to create positive thought habits that drive your success and happiness!
If your self-talk is pushing you in the wrong direction away from your goals with "I can't…"
If your self-talk is causing you to take less than excellent care of yourself with "I'll start exercising tomorrow…"
If your self-talk makes it hard to be in a happy and healthy relationship with "It's not my fault…"
If your self-talk prevents you from achieving success with "I don't deserve it…" or "I'm not good enough…"
Then you need to experience Positive Prime and create positive thought habits!!
The Non-Conscious Mind is estimated to be about 30,000 ties more powerful than the Conscious Mind. That is what is really running our lives. Our eyes take in 11 million bits of information but our Conscious Mind can only process about 40 bits. Positive Prime targets the Non-Conscious Mind.
In the near future, you will also watch your sessions on your mobile device with the Free app.
If you sign-up for our newsletter, you will get a FREE eBook and my 2 sessions as a gift.
Click HERE or on the "Sign up" menu above to claim your FREE gifts.
Please note, when you upgrade your account, you can also customize each session with your own images. When using the mobile app, you can also change the music.
Control the speed of the session while you watch by clicking on the turtle icon to slow down or the rabbit to speed up.
It is recommended that you watch each session at the slowest speed for a day or so and then increase the speed each day or 2.
This allows your mind to get the most out of each image and phrase.
Videos about Positive Prime (formerly called MindPT):
Document that was created for MindPT: